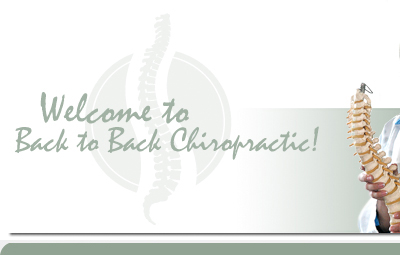 Our Health Care Goal
Our Mission at Back to Back Chiropractic is to listen and treat each individual patient as someone with unique physical needs. We earn the trust of our patients and we will always treat you with dignity, integrity and respect. Taking the extra time to truly listen to our patients allows us to arrive at a more accurate diagnosis and formulate an individualized and highly effective treatment plan.
At Back to Back Chiropractic, you will receive the highest level of health care. Let us help rebuild your life and bring back your health full circle.